POWERSTATION 2002
UPDATE: See What's New In POWERSTATION 2002
DEMO: Click here to Download a Demo of POWERSTATION 2002
Solids verification* -- SOLIDIFY -- Full interactive solids model verification for both milling and turning. Supports All standard milling / turning tools. Prove out your NC-Programs on the Computer, not the Machine.
Unlike most systems, POWERSTATION 2000 can verify both the generated tool path and / or the Posted NC-Code.
Click On the Above Pictures for a Live Action Video of SOLIDIFY !!!
Super Chain Command -- The Chain Cutting command has been significantly improved to automatically support Multiple Stock Roughing, Automatic use of Cutter Compensation, along with automatic generation of custom Lead In/ Lead Out moves.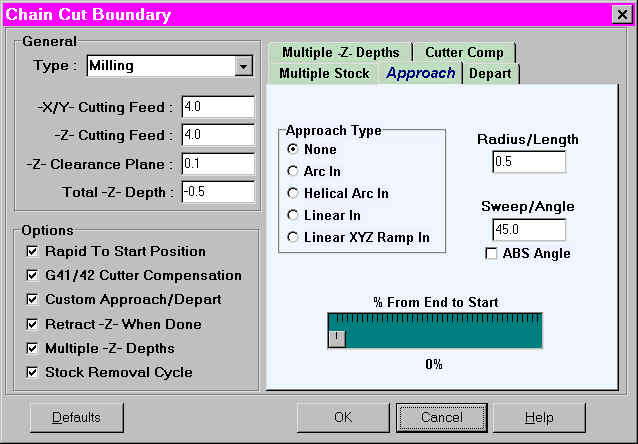 Improved Geometry Creation: Modal Point Snaps, Automatically repeat geometry commands
Improved User Interface - POWERSTATION 2000 has many new/improved used interface elements. All of these new feature are user selectable for greater customization
More toolbars, Movable, Selectable
Greatly reduced mouse clicks/movement
Select Black or White Display Background
Coordinate Entry retains values
More / Improved Dialogs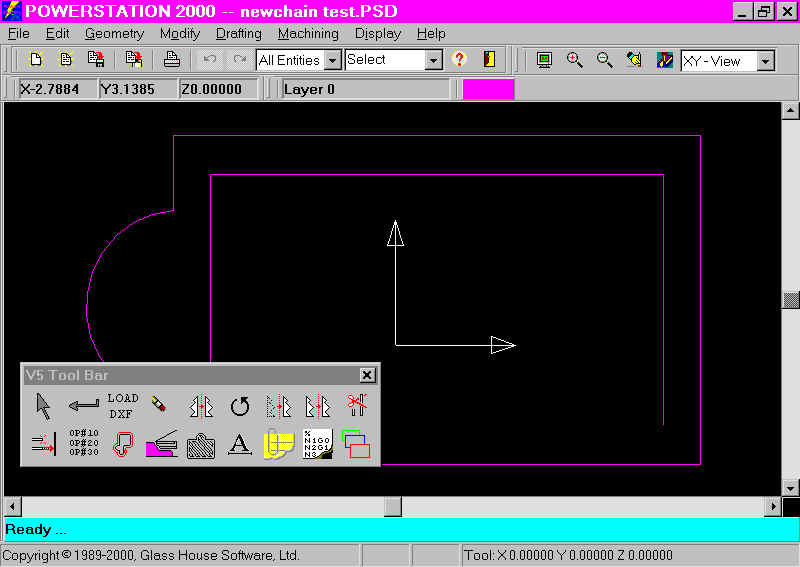 IGES Import w/summary* -- Import IGES Files from High End CAD systems.
AutoCAD 2000 DXF Import with Detailed Summary. Now directly supports UNIX files !!
Automatic Bad Geometry Filtering/clean up -- Finds and repairs common geometry problems automatically, improves speed and reliability of chaining and pocketing commands.
Improved tool path editing commands:
Repeat Tool Path in a Random, Circular,-Z- Axis Stepping or Grid pattern
Repeat Tool Path Spindle up between repeats
Modify an operations -Z- levels
Improved Single Block Stepping Mode
Surface projections (Project an operation on to a cylinder, cone, sphere or plane) (See Example:)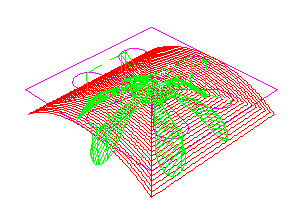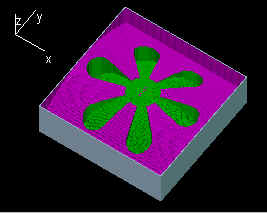 Custom Tool Images -- Standard Mills, Drills, and Lathe Tools, displayed with full animation.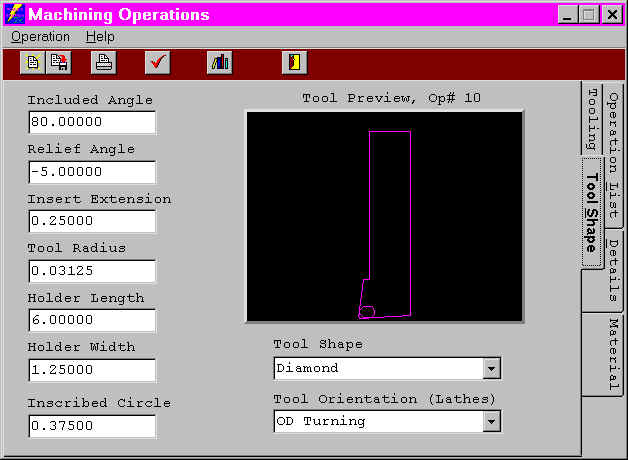 Custom NC-File Name Extensions for each machine
Spell Checker for Drawn Text and Operation Descriptions, avoid embarrassing spelling mistakes.
New Pocketing Geometry "Single Pick Chain" option -- When Pocketing, the pocket/island boundaries may now be selected by convention chain, single picked entities, our new single click selection.
Mirror over X/Y axis, Line -- Simple mirroring over the -X- or -Y- axis, no longer requires drawing a construction line.
Lathe Canned Cycle Support for Drilling and Roughing, reduces NC-Program Length.
Print layer data sheet -- Generates a detailed report of all layers, there status and description.
New Desktop Enhancements:
Simplified Install of Sample Post-Processors
Backup / restore all important settings
Simple Copy To/From Diskette
DNC Settings Printout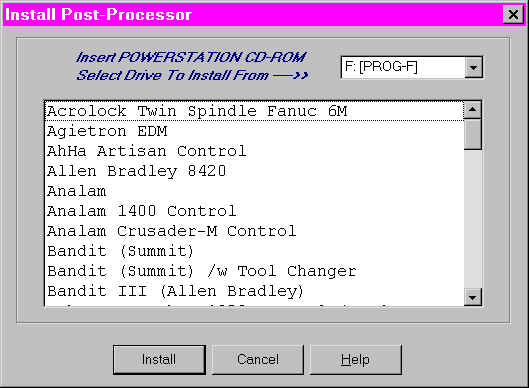 Additional Modules / Advanced features
Basic version now has INGRAVER
Legend:
* PRO & PRO+ Versions Only
** PRO+ Version Only